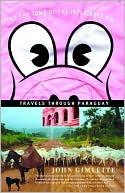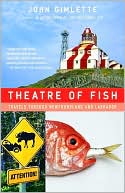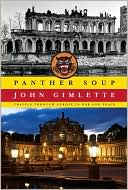 The Book I Read:
At the Tomb of the Inflatable Pig: Travels Through Paraguay;
Theatre of Fish: Travels Through Newfoundland and Labrador;
Panther Soup: A Journey Through the End of the War
by John Gimlette
Good travel writing must have a bit of the
Gonzo
. Chances are, a place comes alive in the retelling if the author is brave enough to walk down dark alleys or strike up conversations with anyone - better if over a drink of the local fire water. A good travel writer has to be willing to turn over a bunch of rocks and see what scurries. John Gimlette has a knack for this kind of thing. He is by far my favorite of travel writers. His narrative is land looked at through a kaleidoscope - pieces of light and shadow, hints of time past and present, ghosts and beings treading the same space. Even in the heart of cities, his is a vision of the lost and the hidden. Perhaps not even the locals sense what he sees. Gimlette's narration is like that of some heaven-sent assayer - sent to catalogue all the untidy bits of life that most try to forget or refrain from acknowledging. A reckoning put into print. That's good travel writing.
Which is not to say Gimlette is not funny. In fact he is very funny. Very funny in a way that Americans always find funny with witty Brits. Gimlette's prose is parts sharp and oblique. He can sum up place and time within a sentence. Some places and events can never be thought of in a different way after Gimlette gets done describing them. Sometimes all it takes is a few words.
I post all three books of Gimlette's (
Panther Soup
, Gimlette's latest is the one I just finished). For the interested reader, I can't recommend which of his books to read first. All display in equal measure Gimlette's humor and wit.
Panther Soup
is perhaps Gimlette's most accessible work as it dovetails Gimlette's journey with an American WWII veteran through France, Germany, and Austria over ground that the vet battled through during the War. Gimlette intersperses his own present day observations of place with the vet's own recollections of same ground. As the veteran recollects a two-week leave to Paris granted him by the top brass, Gimlette uses this to launch into a chapter-length exploration of the WWII era brothels of Paris, underground bars, Moulin Rouge, and other examinations of French seediness. A great chapter. In
Theater of Fish
Gimlette tramps through the lonely and hardscrabble landscape of Canada's easternmost province of Newfoundland and Labrador (itself its own independent territory of the British Empire up until the mid 20th century). Sparsely populated fishing villages, wayward icebergs, wandering caribou, and healthy measures of desperation, desolation, and resignation - an interesting examination of daily bleakness. And then there is
At the Tomb of the Inflatable Pig
- a bewildering catalog of Paraguay as told in snippets of hotel bar conversations, the lives of dictators, the palaces they lived in, and the ex-Nazi enclaves that sprouted up throughout the land. A funny journey through an improbable country.
Gimlette is great. I welcome to read his next journey.